Recovery First's industry-leading Florida Drug Treatment programs are widely recognized among the most effective drug addiction and alcoholism treatment options available today.  We offer effective options for rehab in Florida that are custom tailored to each of our client's personal needs.  Why choose a Florida rehab?  Quite simply, you can't find the level and uniqueness of treatment that we provide anywhere else in the country.
Come to our Florida drug rehab; we can help you or a loved one succeed even where all others have failed.   
Call Now for an Immediate FL Rehab Intake Assessment: 1-800-706-9190
If you don't get it right you are destined to relapse.
We are about getting it right the first time.  Come to Sunny South Florida & avoid becoming one of these statistics: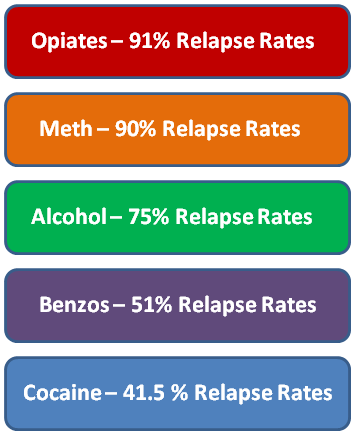 You have 3 ways to take action right now; DON'T Wait for the Next Catastrophe:
Call: 1-800-706-9190 (South Florida Location) (24hrs)
Check Your Insurance for an Addiction Treatment Program (Free & Completely Confidential)
Ask any Question about our Addictions Treatment Center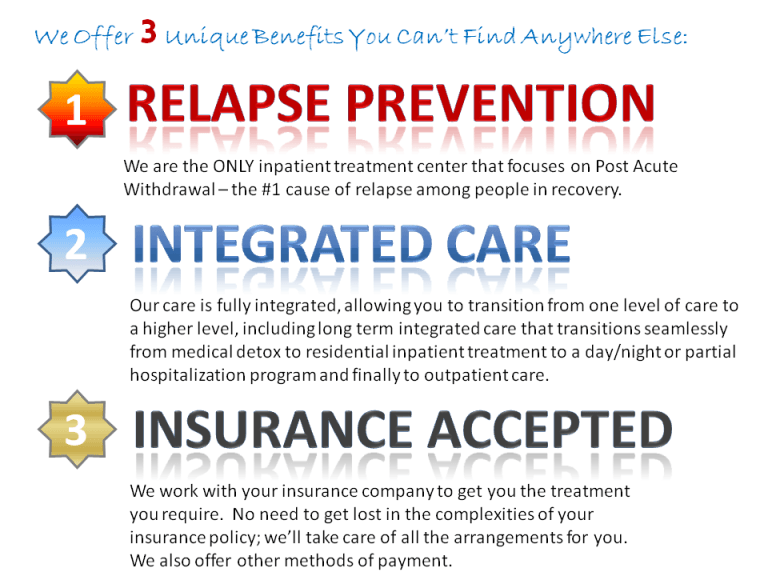 Addictions Treatment Space is Limited so Reserve Your Bed Now: 1-800-706-9190
We offer help for addiction in the following areas and regularly treat patients from all over the country:
***Miami Rehab***Ft. Lauderdale Rehab***Drug Rehab Hollywood***Drug Treatment in Hialeah
Call the number above for an immediate, confidential intake assessment.  There's no obligation and we'll be glad to answer all of your questions about the many types of addiction treatment we offer at our Florida addiction treatment center:
Inpatient Drug Treatment – Typically 30 days to 90 days – it all depends on you
Inpatient Alcohol Treatment - Typically 30 days to 90 days – it all depends on you
Residential Inpatient Substance Abuse Treatment – How long do you need? 30, 60, 90 & 120 day programs available
Interventions – arranged with you, family members and close friends
Medical Drug & Alcohol Detox – Typically 5-14 days
Relapse Treatment – Custom tailored programs available
Day/Night Addictions Treatment – Program lengths vary based on your needs
Outpatient Drug Treatment – Typically anywhere from 30 days to 3 months or longer
We offer one of the most powerful recovery solutions in the country and have helped thousands of addicts and alcoholics achieve sobriety one day at a time.  It doesn't matter where you are located; we can help you get to our treatment center in Florida and get you the help you need no matter how bad things might seem right now.  Once here, we can get you clean and help you to stay clean for life.   But don't take our word for it; see what our former clients have to say about treatment at Recovery First's Florida inpatient drug rehab center:
Need more motivation to get started on your journey to sobriety?  
Watch this powerful video and then call to reserve your bed before they're all filled:
The video cannot be shown at the moment. Please try again later.
Want to see where you'll be staying during addiction treatment in Florida?
Have a Question?  Not Sure About Something?  Get the Answers Right Now using this Simple and FAST form:
Verify Your Insurance for Treatment (Free & Completely Confidential)
We can help you, but we can't do anything if you don't call.
Or, just let us do the work for you; give us some basic insurance information and we'll tell you what kind of coverage is available to you in order to attend treatment at our Florida rehab center: